At The Temporary Solutions Group, we are continually looking for new and exciting ways to innovate and improve every aspect of the business and our latest efforts, which include the construction of a new washing and servicing facility are not only going to help the business become more efficient but will also enable us to be kinder to our planet.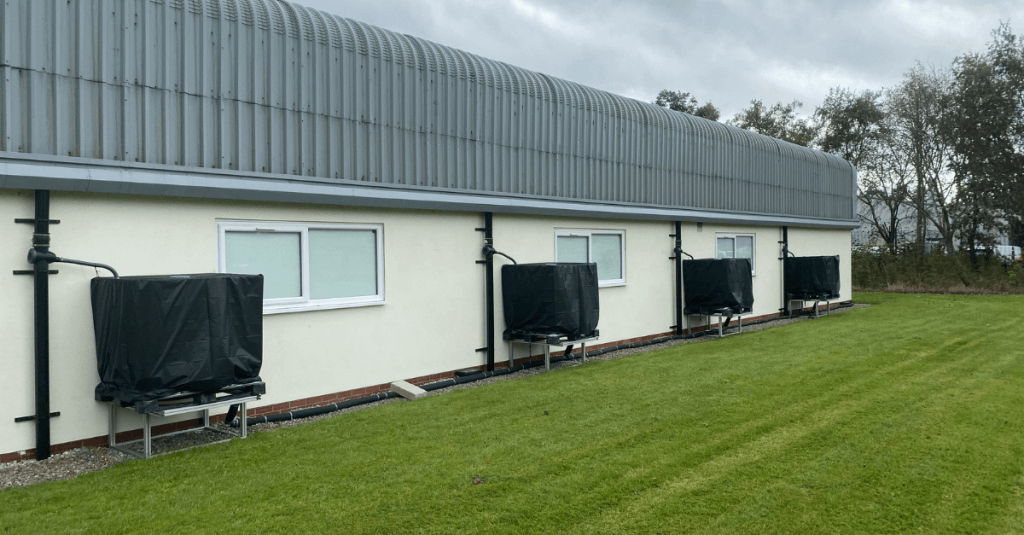 In an effort to become more environmentally friendly, our service team have constructed and installed a new state of the art washing and service station at our headquarters in the North West of England.
Our in-house team have built the new washing and service facility using our unique modular storage and modular living technology and the new space provides an upgrade to a vital area of the business, mainly, where we service the appliances that go into our temporary bathroom and kitchen solutions.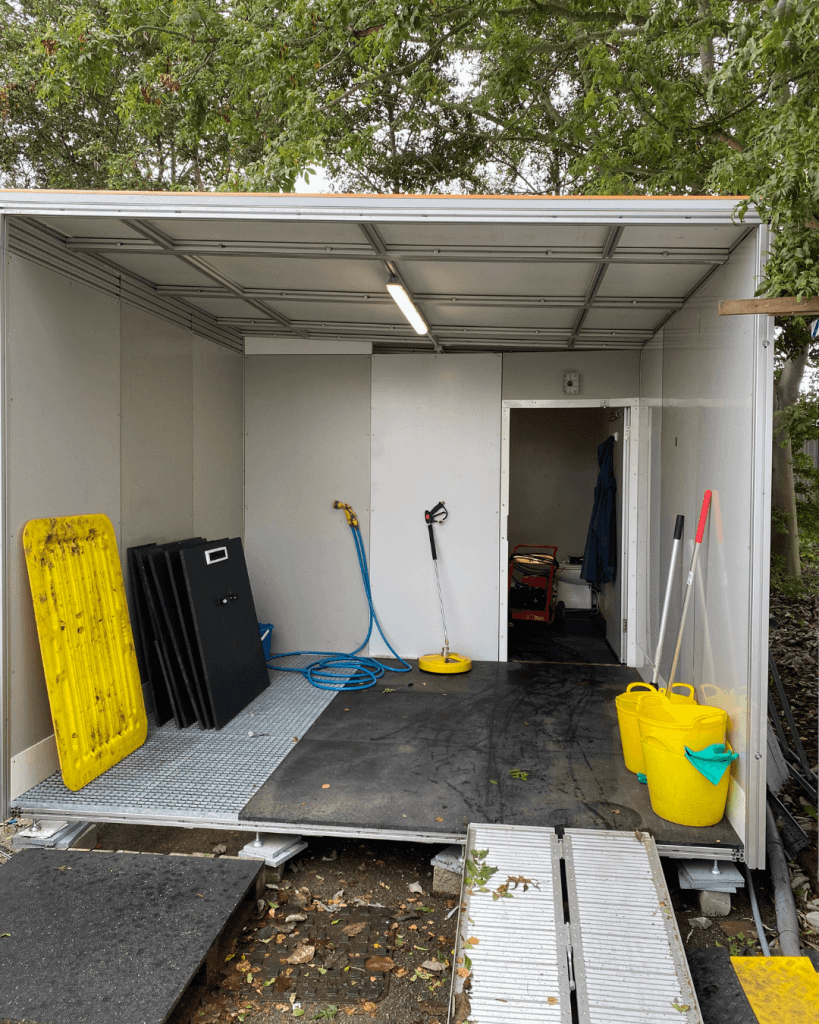 With the business experiencing a fantastic period of growth, we wanted to make sure that our clients and customers continue to receive the unrivalled level of quality and service, including state of the art appliances, that we have built our reputation on, whilst also making sure we are playing our part in the fight against climate change.
A key component of our new washing and service station is its ability to collect and recycle the water that we clean the appliances with. This reduces the amount of energy that is required to clean and maintain the appliances we include with our solutions.
The new and improved station also provides our team with a safe space to test the appliances and make sure they are in perfect working condition after coming back from a claim before being made ready to go out to the next customer.
This helps maintain the circularity of our products. By repairing and reusing the appliances and reducing the number of products we need to buy we help minimise our environmental impact, whilst continuously improving our quality control in our internal supply chain.
The new washing and servicing facility is just one of the many environmental initiatives that we have put in place and will continue to develop as a business. Make sure you follow us on our social media channels to keep up to date with all our latest news and to see how we are continuing to innovate to help keep our planet healthy.