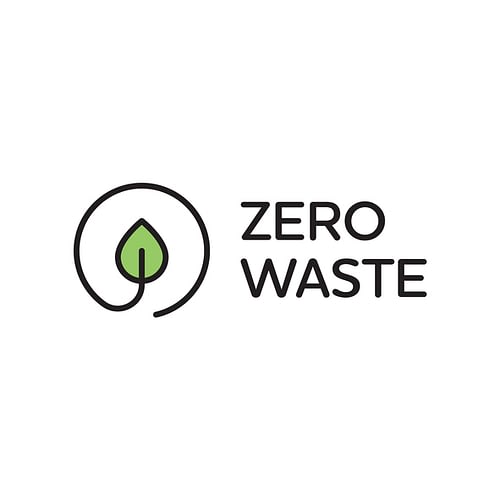 Ever since we created our first temporary solution, we've put the health of our planet and sustainability at the centre of everything we do at The Temporary Solutions Group.
Unfortunately, we understand that we will never reach perfection when it comes to sustainability, but that won't stop us from trying! We are a team of innovators and planet passionate people who are committed to a greener future, which is why we're ensuring we do everything we can to minimise our impact on the environment.
We're continually researching and developing our product set and improving and adapting the way we work to make sure we are playing our part in the fight against climate change.
Here are just a few ways we've been making changes to help our planet. what we're up to:
Circular products – temporary to use, but built to last
Our kitchens and bathrooms are created for short-term use, but they are long-term when it comes to the quality and robustness of what we design. Rather than being thrown away when they are finished with, our products come back to us time and time again. It means our pods and modular structures perform many times in their lifecycle – always clean, secure and ready to go.
We are designing for a circular economy of disassembly, reassembly and re-use. Our in-house team repairs, refurbishes or repurposes component parts or appliances to ensure that we minimise waste at every possible opportunity as standard practice.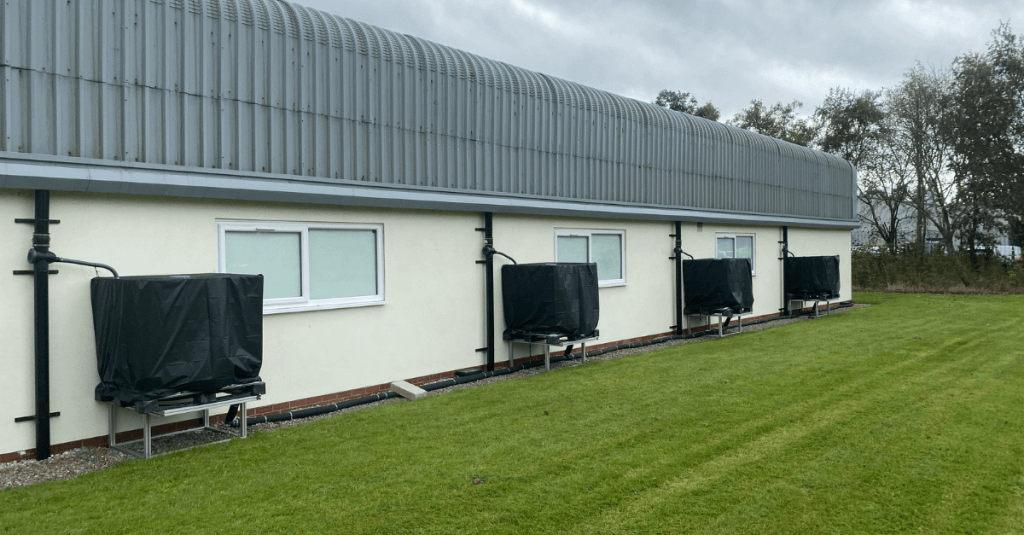 Our new and improved washing and servicing station, which is located at our headquarters in the North West of England, plays a key role in helping us achieve our environmental and sustainability ambitions.
The station, which has been designed and manufactured by our in-house team has been constructed using the unique technology and materials that we utilise in all of our temporary solutions and cannot only store water but can also collect any that is used for washing appliances, before recycling it for future use.
Our new and improved station also gives us a wider scope to safely test appliances, fix them and upgrade them more efficiently, reducing waste and reducing our carbon footprint.
Reducing waste and energy efficiency – monitoring parts and suppliers
From insulation panels and aluminium frames to flooring tiles and kitchen sinks, we seek reputable suppliers for cost-effective parts that will perform and stay the distance.
We monitor our supply chain for environmental policies, and we review the market for new materials with improved performance, longevity or environmental credentials. For example, all our appliances are A+ energy rated.
Alongside highly recyclable materials like aluminium, plastics are necessary for our installations to be lightweight, long-lasting and easy to clean, but none of our plastic parts are single-use. Everything is reused and repurposed and we've also teamed up to support our local educational support provider – WOW CIC who share our commitment to supporting local organisations and keeping waste out of landfill.
Carbon footprints – off-setting mileage and efficient logistics
Our temporary structures are delivered all across the UK and we pride ourselves on prompt and efficient delivery. This means we do a lot of mileage, and we're aware that light-duty vans contribute 19% of the UK's transport emissions. Even though we only have a small fleet, it's an environmental impact that we take seriously. We take many steps to make sure we are being fuel-efficient and carbon aware.
We watch the developments in new vehicle and fuel technology so we can shift to viable alternatives when they are available. In the meantime, our deliveries are organised to maximise the efficiency of routes and minimise repeat trips. We've also adapted our products to remove visits that were once essential such as bathroom tank empties. Alongside this, we've invested in a small depot in the south to ensure not all journeys have to be back to our North-West base.
A year of green initiatives
The last year may have been challenging, however, it has not stopped our momentum and ambition when it comes to fulfilling our environmental promises.
Over the last 12 months, Temporary Solutions Group has made sure we continue to progress by undertaking 11 main initiatives which include:
Creating a new Quality Control role within the business – reducing mileage & waste.
Constructing a new depot in the South of England helping us to reduce mileage.
Donating waste insulation to a local community interest group that create educational and sensory installations to provide mental wellbeing to teachers and pupils.
Investing in our fleet by adding new vehicles with large load capacity, helping us reduce the number of journeys we take as a business.
Recycling damaged panels and reusing them as floor insulation to minimise waste and improve sustainability.
Carrying our 95% less waste tank empties.
Improving our communication to our customers regarding cosmetic damage to appliances, helping us to reduce the number of new appliances needed.
Retiring our oldest pod and turning her into a new meeting room.
Introducing staff rewards for overnight stays to help us reduce our mileage as a business.
Implementing our 'Learn & Prevent Initiative' in order to reduce mileage & waste.
Using part empty gas bottles not suitable for pod deliveries to heat offices.
Upcoming Initiatives:
Our team have done an excellent job of implementing the above strategies so far, but we aren't stopping there!
We have even more initiatives in the pipeline that we can't wait to get started on including:
Improving our rainwater harvesting at our headquarters to increase our energy and waste efficiencies.
Creating a nationwide storage network to house frequently used appliances in order to reduce our mileage and carbon footprint.
Implementing a rigorous supplier review, to analyse their environmental credentials and ensure their environmental vision is in line with ours so that we can effectively combine our efforts with our suppliers to help reducing waste.
Get in touch
If you'd like to learn more about any of our sustainability initiatives or would like to discuss any of our products and services please don't hesitate to get in touch.
Our friendly team will be happy to help. Call us on 01244 888299 or drop us a message via our contact form.